This info-graphic titled '5 reasons to go for Ergonomic Office Furniture' provides us an outline of common reasons to choose Ergonomic furniture for offices.In stressful work environment, ergonomic seating is not just a luxury, but a necessity. This is because employees who sit for long periods of time in demanding office, government, military, transportation, law enforcement or other environments face circumstantial challenges that ergonomic furniture counteract.
A study says 25% of workers experience pain at their desks on a regular basis, which can lead to distraction, decreased productivity, health issues and sick days. Ergonomic chairs prevent this common suffering in several ways. When more than one employee uses a particular desk, finding an effective seating option for various body types can be quite tricky. Ergonomic furniture solves this issue by providing customized solutions in adjustable seat height and armrests, along with adequate seat width and depth for various employees. This makes employees more convergent and productive, as well as by prevent work-related injuries and diseases. Those who fuel their workplace furniture ergonomically, can make a dramatic difference in employee productivity and job satisfaction, as well as in costs of business.
For more information, please refer to the info-graphic below.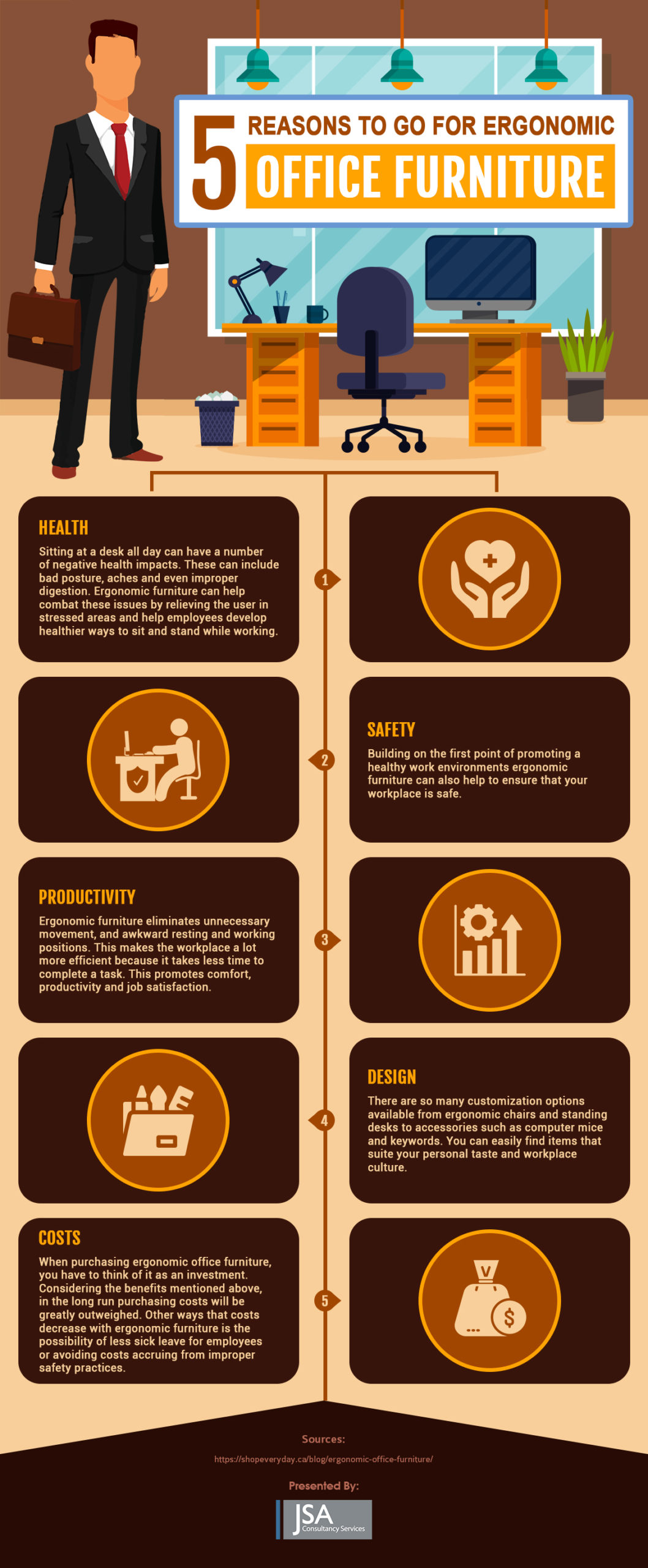 https://jsacs.com/blog/wp-content/uploads/2018/06/logo-1.png
0
0
jsa_blogs
https://jsacs.com/blog/wp-content/uploads/2018/06/logo-1.png
jsa_blogs
2020-11-22 22:15:45
2020-12-23 13:37:42
5 reasons to go for Ergonomic Office Furniture