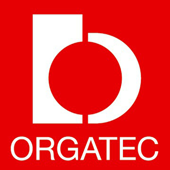 22 Oct 2023 to 26 Oct 2023
Discover visionary concepts at ORGATEC. The impact of the pandemic and the digital transformation have further accelerated the unshackling of work from fixed places and times. Tomorrow's office can be anywhere ... even in our heads. The future belongs to ...
26 Mar 2024 to 28 Mar 2024
Europe's leading annual trade fair for design, fair, office furniture and workspace layout. ...

SUBSCRIBE TO OUR NEWS PAGE
Enter your email here and we will tell you when this news page is updated.