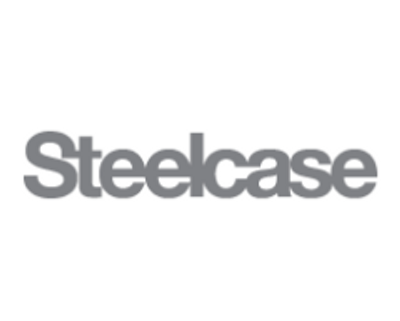 In the fourth quarter of fiscal 2018 (year ended February 23, 2018), office-furniture manufacturer Steelcase (NYSE:SCS) managed to eke out a small top-line increase of less than 0.5% versus the prior year, recording $772.7 million in revenue. However, organic revenue slipped by 2% as a smaller order backlog weighed on the company's largest segment, its Americas division. Operating income margin fell by roughly 200 basis points, to 4.3%, again pressured by performance in the company's largest segment.
Will business pick up in fiscal 2019? Steelcase management discussed a number of factors during its earnings conference call on March 21st that will affect the company's current-year outlook. Below, let's examine three of the most important points executives made during the call:
1) Ordering patterns are turning positive
Turning to vertical markets in the Americas, we saw order growth in seven out of the 10 vertical markets we track, and for each of the sectors that declined in the quarter, it's worth noting that they face strong prior-year comparisons, each having grown by a double-digit percentage in the fourth quarter of fiscal 2017. Overall, we feel pretty good about the fourth-quarter order patterns in the Americas as well as our improved win rates, especially since some of the largest opportunities have been won with some of our newest products. — CFO Dave Sylvester
While shareholders would have preferred better results in the Americas segment and more significant revenue expansion overall, executives weren't altogether displeased. CEO Jim Keane remarked that while Americas' revenue dropped during the quarter (by 5% versus the prior year), the segment's top line actually came in better than management expected.
Order rates in the Americas actually grew in the quarter by 2% after dropping in the previous sequential quarter (fiscal third quarter of 2018) by 6%. As CFO Dave Sylvester notes above, the Americas segment had a difficult comparison base this quarter, both in terms of revenue and order rates, after a fairly impressive fourth quarter of fiscal 2017.
Management pointed to demand for informal, social-space office seating as a catalyst behind improved order flow, and in particular, innovations like the company's new SILQ (pronounced "silk") chair. This item, which aims to replicate the feel of high-end carbon-fiber office chairs through the use of advanced polymer materials, will be launched in the Americas in the second quarter and sold at what Steelcase describes as "mass market" price points.
With the SILQ chair and other office furniture launches scheduled for the next few quarters, Steelcase is aiming to replenish its order backlog. And typically for manufacturers, higher backlogs create more flexibility in the ability to meet quarterly revenue targets.
2) European business conditions are improving
EMEA also performed better than we expected and delivered a small profit in the quarter. Operating performance continued to improve, our gross margin initiatives are making progress, and we saw growth on the revenue line. In addition, orders grew 15% in Q4 as a combination of our new products, great performance by our sales organization, and the strengthening of the major economies are lining up at the same time.
— CEO Jim Keane
Steelcase's Europe, Middle East, and Africa (EMEA) segment, while much smaller than the Americas division, represents a growth opportunity for the company, and now comprises roughly 20% of total revenue. During the fourth quarter of fiscal 2018, EMEA revenue jumped nearly 17%, to $151.8 million, and segment operating income swung from a prior-year loss of $6.0 million to a profit of $1.5 million. Management cited strong interest in new products for the improvement, and again, the SILQ chair was named as a catalyst. (It will begin shipping in EMEA one quarter after the Americas launch.)
Growth in EMEA appears to be concentrated in Europe for the moment. Executives singled out better traffic at the company's "Learning + Innovation" sales center in Munich, Germany as a support for attractive order flow. EMEA ended fiscal 2018 with a surge of 15% in orders and its ending backlog increased 22% over the fourth quarter of fiscal 2017.
3) We're not going to benefit from steel tariffs
Next, I will talk about the impact of U.S. tariffs on imported steel and aluminum. We buy more than $100 million of these raw materials annually for our Americas-based furniture factories but it's nearly all from the U.S. and our Canadian sources. So we won't pay tariffs directly on those purchases. However, even before the tariffs were finalized, the price of steel began to rise significantly in the U.S. The prices have increased more significantly in the last two weeks and the CRU [metals information services firm] Monitor is projecting those increases to remain for a couple more quarters before moderating.
https://jsacs.com/wp-content/uploads/2018/05/1516802406_Steelcase.png
400
400
jsa
https://jsacs.com/wp-content/uploads/2018/03/logo-1.png
jsa
2018-03-29 13:11:08
2019-07-01 12:25:52
3 Things Steelcase Inc. Management Wants You to Know